[caption id="attachment_3866" align="alignright" ]
Which treat would you choose??[/caption] We are excited to welcome Amanda Gordon, Sports Marketing & Recreation Manager for Visit Lafayette-West Lafayette, as a guest blogger for our site.  Enjoy! Being a South Texas born girl means I had the pleasure of growing up in a culture that was a rich mosaic of American Settler, Spanish, Mexican, and Native American traditions.  It's apparent in every aspect of life, from the arts, the language and the architecture, to music and fashion.   And then there was the food.  Aaahhh.  The glorious choices at one's fingertips were never ending, from home made tortillas and tamales, to chicken fried steak or a sizzling bowl of Texas chili, it was indeed a charmed cornucopia.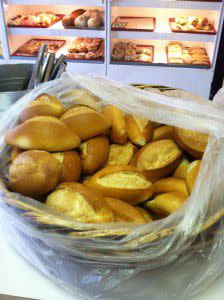 Fast forward to Indiana and all of its offerings.  I've come to love pork tenderloin, chicken and noodles and sugar cream pie, but a trip to Mama Ines Mexican Bakery always sends me back to the days of chili peppers and the sweet smell of my grandmother making pecan pralines. The first thing you'll notice is that Mama Ines is not like a traditional American bakery.  Oh sure, you can get a gorgeous traditional, wedding or birthday cake, complete with whipped frosting and layers of your favorite flavor, but it's the non traditional that makes Mama Ines special.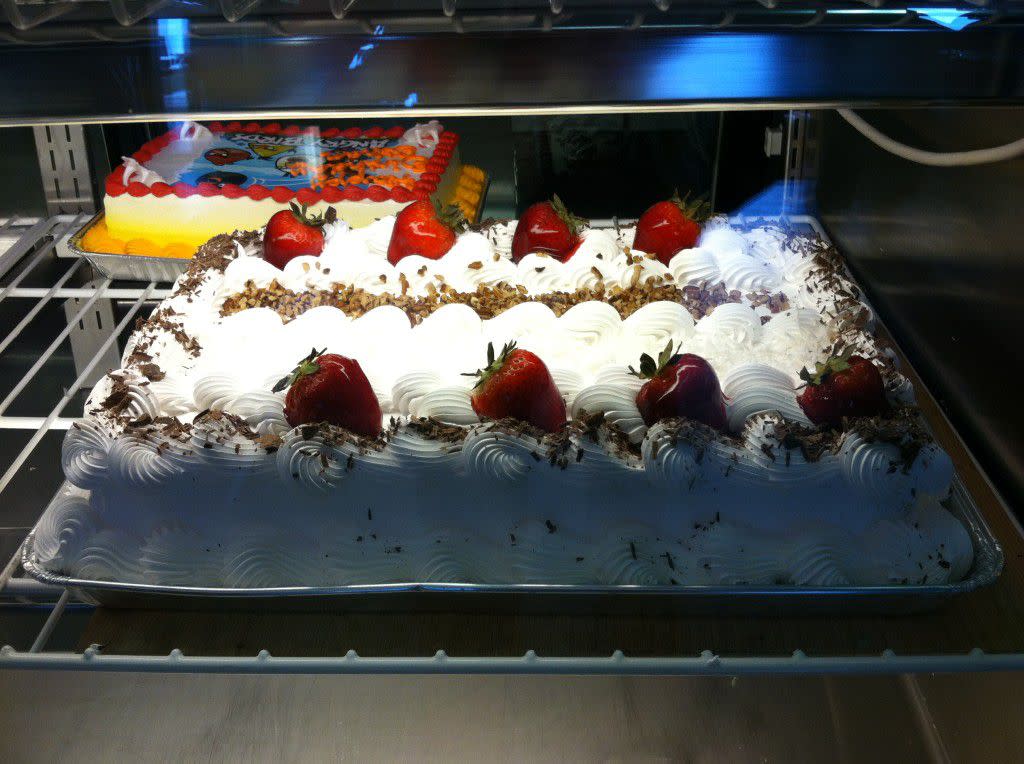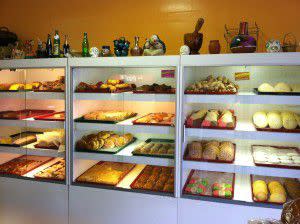 With wall-to-wall glass doors sheltering endless tray-laden shelves of colorful offerings just waiting to be plucked, Mama Ines might as well have been picked up from the streets of Mexico and dropped onto State Road 52. You don't have to wait for someone to help you, simply grab a pair of tongs and go to work filling your bag with your delectable selections.  From freshly baked empanadas filled with everything from fruit to cream cheese, buttery powdered sugar laced wedding cookies and an endless selection of Conchas (Mexican sweet breads), the only difficulty you'll have is choosing what to fill your bag with.  If you want advice, don't leave there without at least one cinnamon-sugar coated churro.  Mmmmm!  A Mexican masterpiece!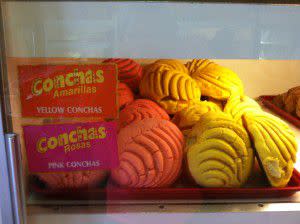 One tip, be prepared to spend an extra fifty cents if you are paying with a credit card and purchasing less than $10 worth of product and unless you're ordering for an army you will be hard pressed to spend that much. For more information about this bakery and others in the area, please visit our website at www.HomeofPurdue.com.