[caption id="attachment_6997" align="aligncenter" ]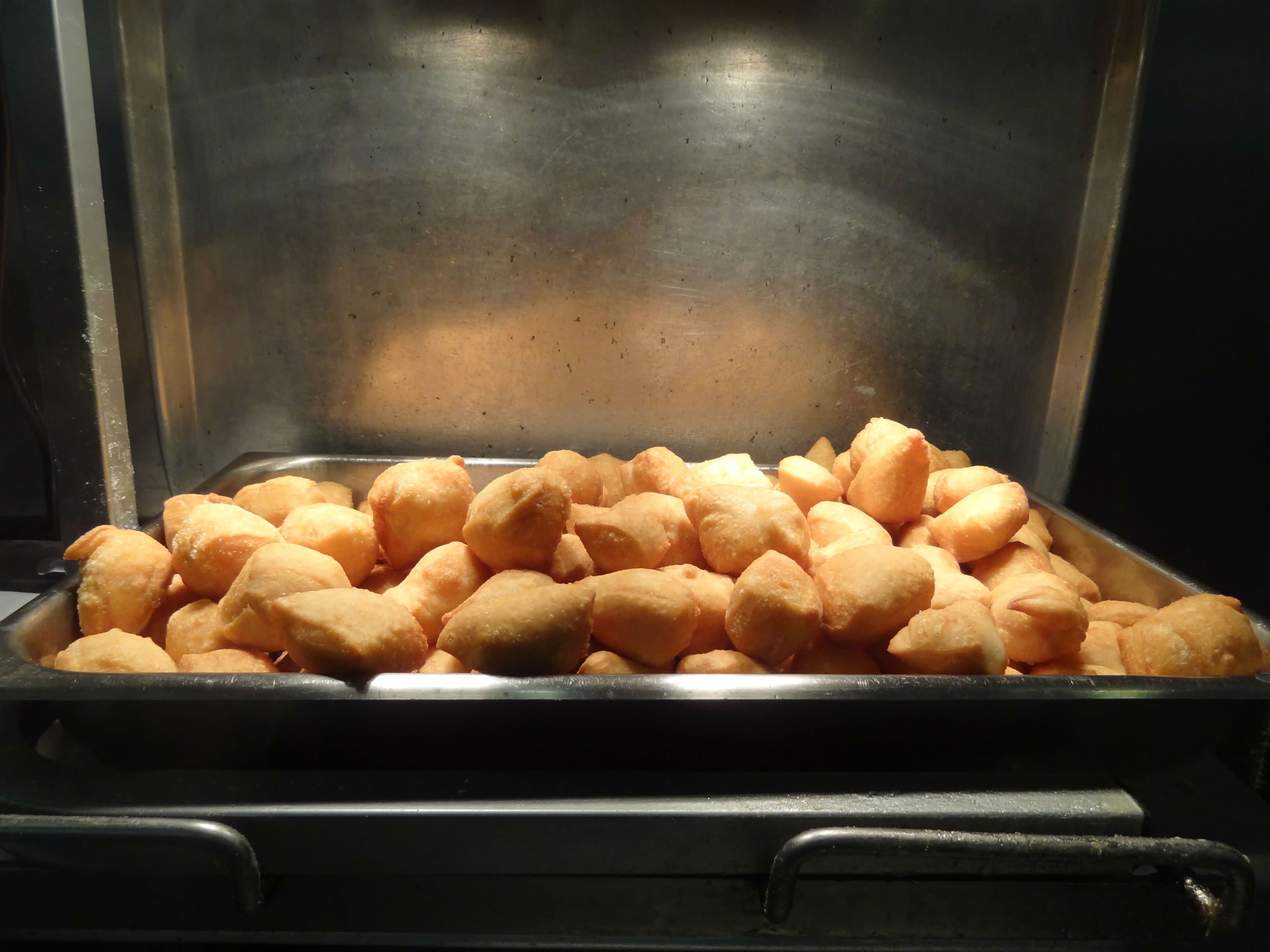 Bruno Dough![/caption] Visit Lafayette-West Lafayette is excited to announce our Taste of Lafayette-West Lafayette Dining Contest 2015 to our two great cities. The competition started on Monday, October 5, 2015 and we want to share why each business that has donated to these packages is so fabulous!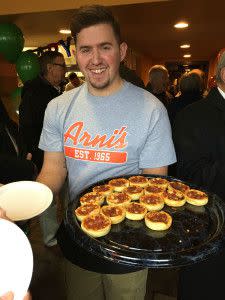 One great winner will win the following package worth over $500
Holiday Inn City Centre: Lafayette's full service, luxury hotel with on-site restaurant offers guests premium amenities, an indoor pool, exercise room, and beautiful outdoor sundeck!

Bruno's features great food, atmosphere, and fun! This local favorite celebrates their 60th Anniversary this year and is known for their infamous Bruno Dough and homemade, hand-tossed pizzas!
Where else do you get the chance to taste the world-famous Duane Purvis Peanut Butter Burger besides Triple XXX / Route 66? No where! Come and see why this diner was featured on the Food Network's Diners, Drive-Ins and Dives!
Lafayette Brewing Company has received numerous awards for their brew and ranks among the best in the Midwest! Come out and taste for yourself!
Arni's Pizza is best known for their savory pizza and the Arni's Junior Salad. This has been a local hotspot for many years!
Give your tastebuds an experience like never before at Kathy's Kandies with homemade treats such as: gourmet popcorn, scrumptious truffles, and fluffy pastries!
There is a local hand-craft beer craze going on and People's Brew  is part of it! They are serving up fresh, high quality hand-crafted beer and providing free samples and tours of their business.
Join the Purdue Musical Organizations for the magical Purdue Christmas Show this season! Since 1933, the show has fascinated people of all ages!
Groundbreaking history that affected the entire nation began right here at Tippecanoe Battlefield Museum & History Store! Travel back in time to the memorial site of the battleground where The War of 1812 began.
[caption id="attachment_7000" align="alignright" ] Wolf Park[/caption] Have you ever come face-to-face with a wolf? Wolf Park gives you the extraordinary opportunity of meeting numerous wolves, coyotes, and foxes; each have their very own story and background to share!
Tour the the building that was once featured at the St. Louis Worlds Fair, Haan Mansion Museum of Indiana Art! It holds some of the most historic and valued Indiana art pieces in the state!
Test your mini golf skills at Monster Mini Golf: 18-holes of surprises, twists, and turns! What's the catch? It's all in the dark with neon monsters around every corner!
Pottery at its finest can be found at the Grateful Heart Gallery and Gifts. Five resident artists of Grateful Heart create a broad spectrum of art that is influenced by their personal experiences and cultural influences.
Go to https://www.homeofpurdueblog.com/?p=6985 to sign up! Entries will be accepted through Tuesday, October 12 at 12pm. The winner will be announced via social media after they have been notified.