Looking for the best seafood and steak houses in Greater Lafayette? Look no further! For dine-in person, carry-out, curbside and delivery services, see restaurant information below. Enjoy!
1. The steak and seafood restaurant with the best scenic view, has got to be McGraw's Steak Chop & Fish House, located on South River Road right along the Wabash River. The restaurant has many windows that overlook the river and is pretty any time of year, but especially in the fall when the leaves are changing colors. Now, I love this restaurant's food but if you are interested in steak or seafood with a fantastic cocktail to go with it, this is the place for you. They have some creative cocktails and wonderful Martinis! I love the Pineapple Martini, which is one of their signature drinks. Now, with Steak Chop and Fish House in the name they better have good food, too right? Well, you will not be disappointed, I'm sure. We like to start off with the simple shrimp cocktail. It's nothing fancy but we love the cocktail sauce. I usually go for the fish and my husband usually goes for the steak when we visit. All the steaks are great! He especially likes them paired with their burgundy mushrooms. I really like the lemon pepper crusted walleye or for a more basic dish, the Stiney's Catfish. (Stiney's is a throwback to the restaurant that occupied the space before McGraw's which was known for their catfish!). You can find their menu here: https://mcgrawssteak.com/menu.
McGraw's offers in person dining, carry-out and curbside.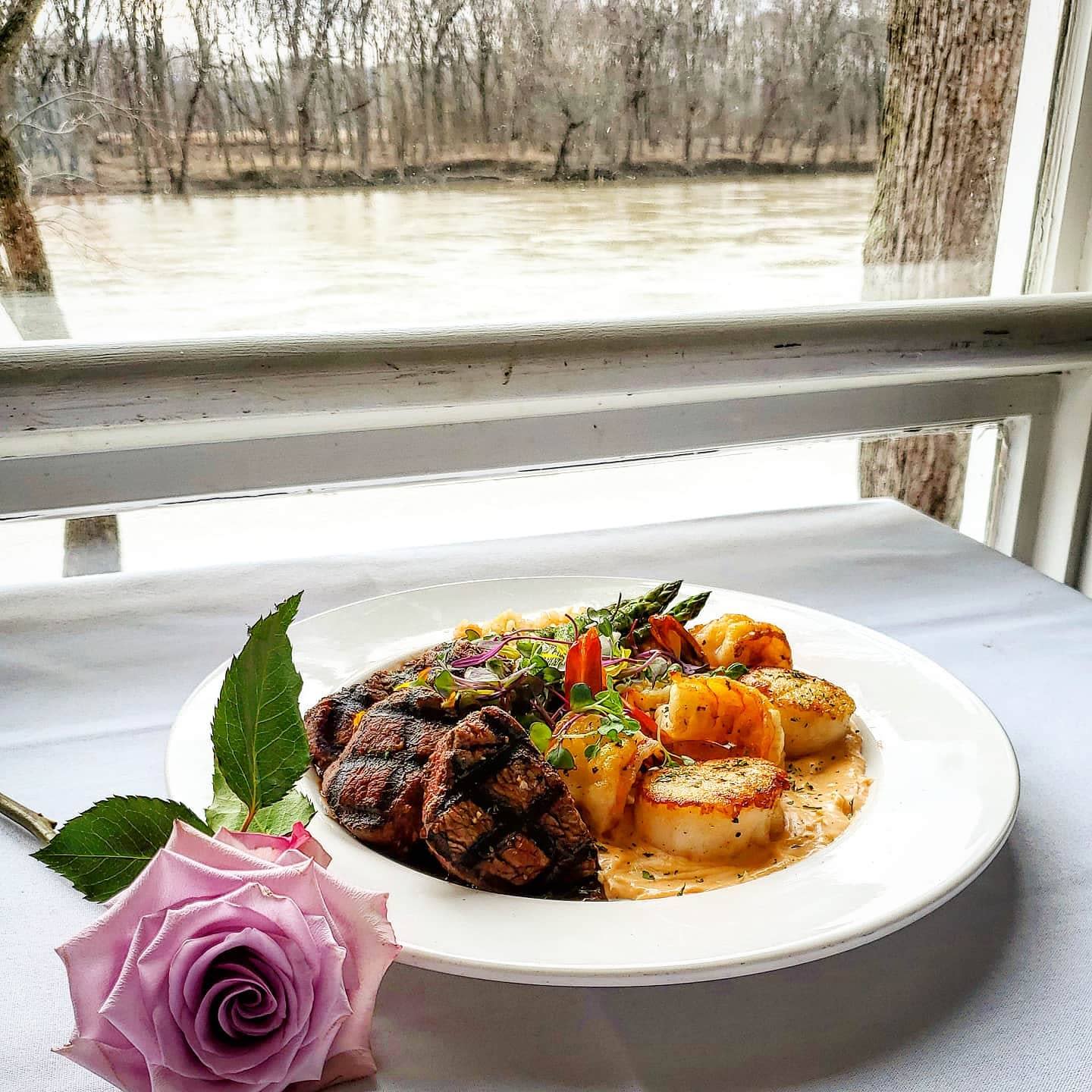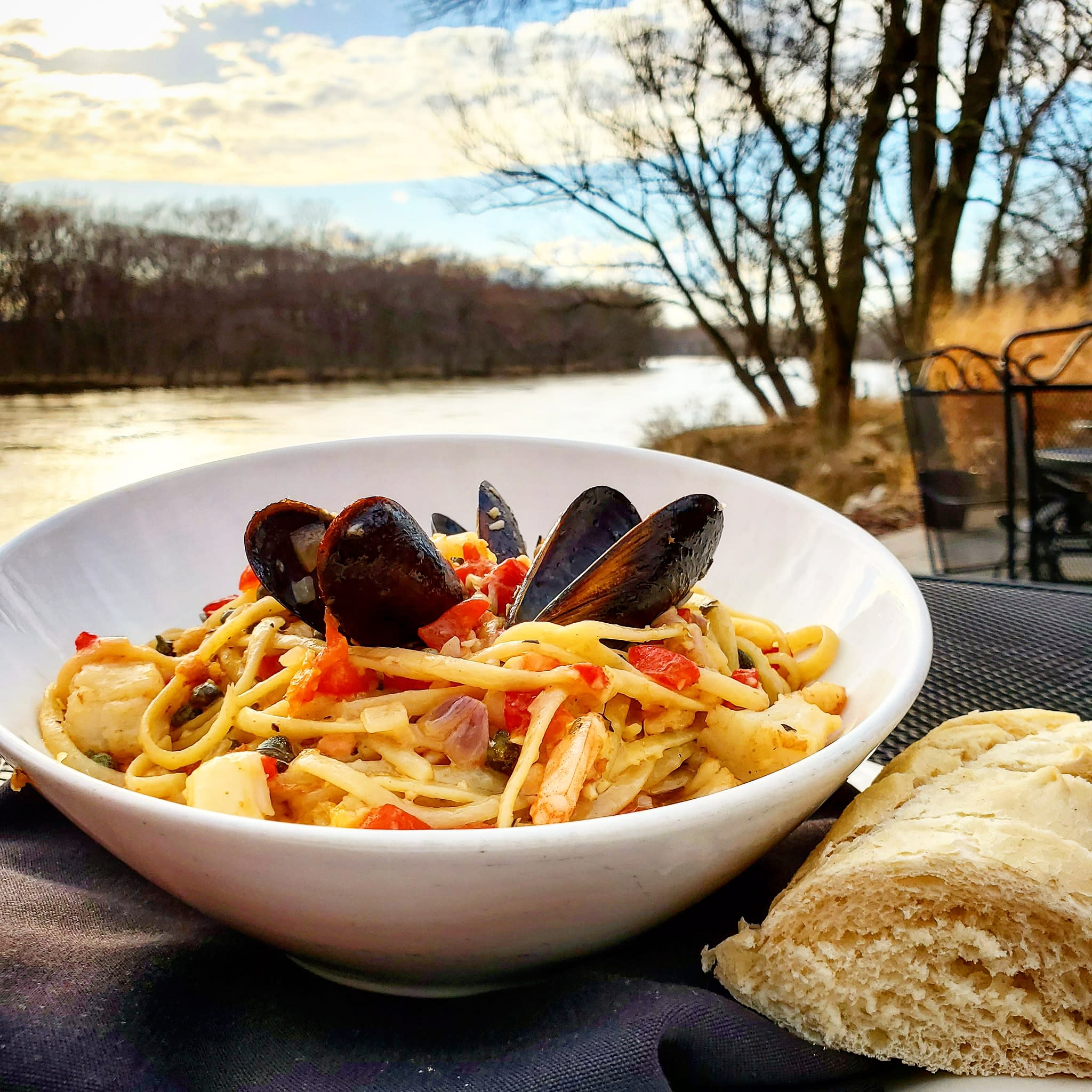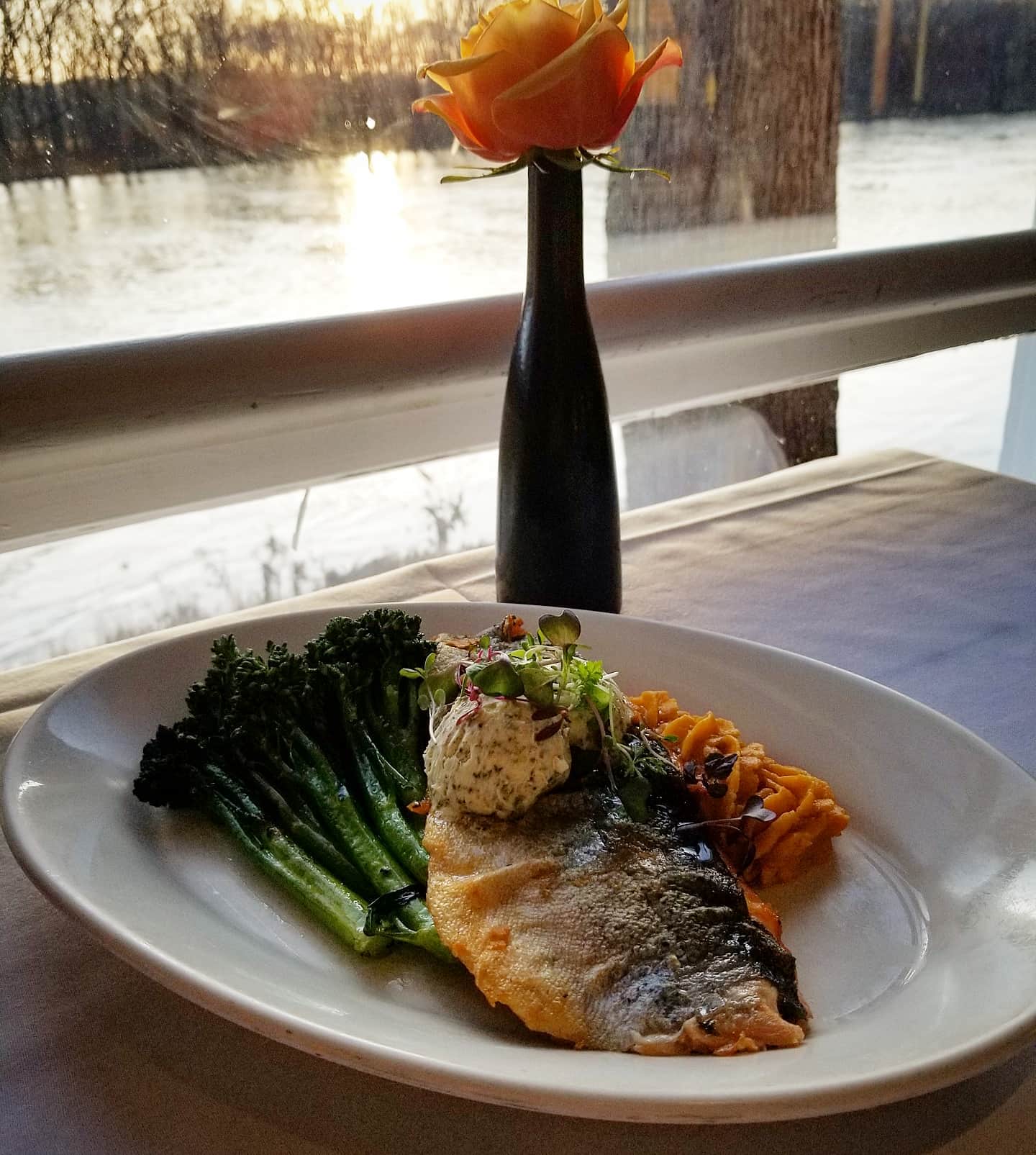 2. Mountain Jacks has been a local favorite for decades! It is one of my husbands and my favorite date night/ special occasion restaurants. Be sure to arrive hungry though, you will have a feast! While we have always had steak, they do offer some seafood including shrimp, lobster tail, salmon and crab legs. It sounds crazy but one of our favorite things here is the salad. They make the salad to your specifications at the table. It's like a portable salad bar! (We are easily impressed I guess). We love their steaks. Always cooked perfectly and still juicy. The sides are amazing too. My favorites are the Au gratin Potatoes and Steamed Fresh Asparagus. Don't forget to save room to end with a slice of the Turtle Cheesecake! MMM! My mouth is watering! Check out the menu! https://mountainjackslafayette.com/
Mountain Jacks offers in person dining, carry-out and curbside.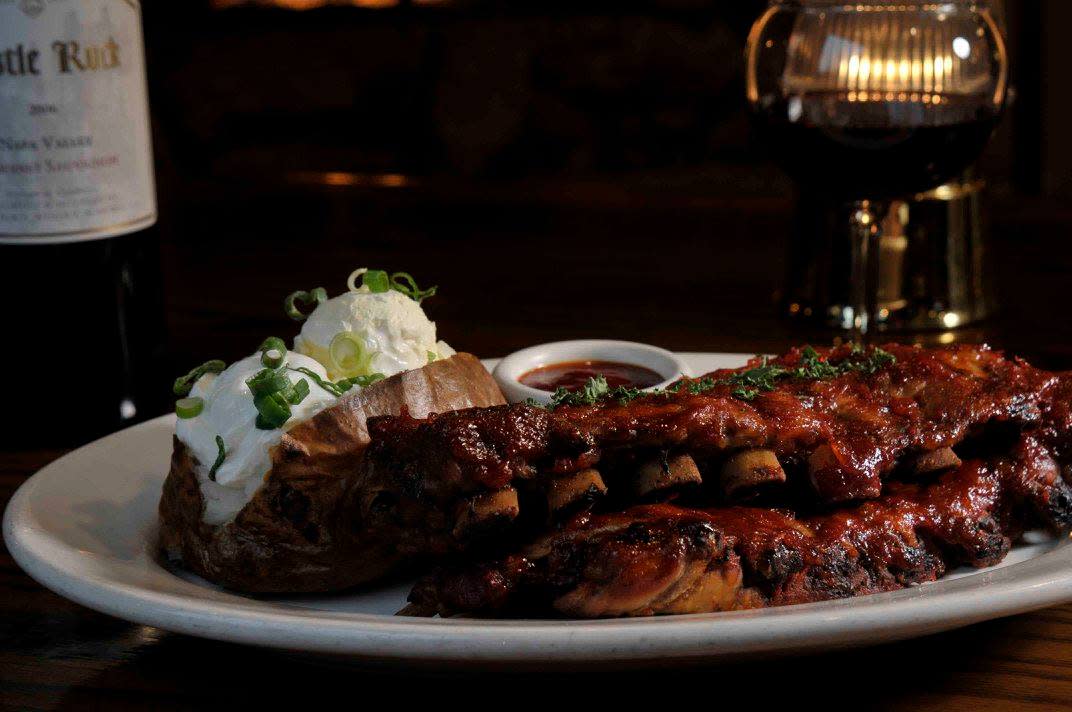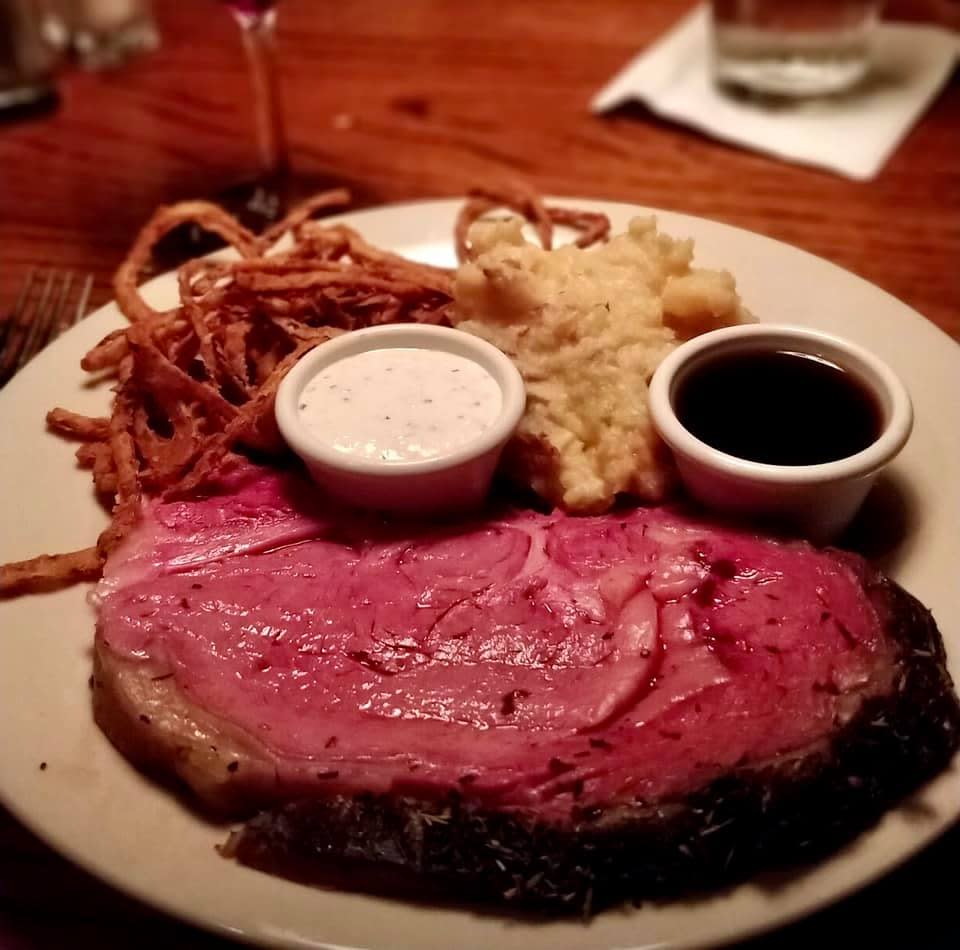 3. I do have to admit this next restaurant is one I have not been to for dinner, just a private lunch meeting (not open for lunch to the general public) but it is for sure on my list of places to return to. The lunch knocked my socks off! Folie is located downtown on Main Street. Looking at the menu (https://folierestaurant.com/menus/) I can tell, I will have a hard time deciding! The Bavette Steak, Pan-Seared Salmon, and Seared Scallops all sound so amazing! How does one choose? If you've had any of these, please let us know! We'd love to hear what you thought! 
Folie offers in person dining, carry-out and curbside. 
4. East End Grill located downtown on upper Main Street. Their menu changes periodically, but they tend to have a good selection of seafood and steak always on the menu. My favorite is the crab cake. I would have this every day! It's a generous size and you can actually see and taste crab in it! I'm not a fan of grits personally but I know their Shrimp and Grits is a popular choice as well.  A couple of my bucket list items for this restaurant are their Grilled East Coast Scallops and the Filet Mignon. The Pan Roasted Faroe Island Salmon sounds amazing as well. It sounds strange but I would also suggest getting the house cut truffle fries either as an appetizer or a side. Don't skip out on the roasted garlic aioli too, they are amazing and I'm not a huge fry lover! You just have to try them. For their menu check out: https://www.eastendmain.com/menus/#dinner
East End Grill offers in person dining, carry-out and curbside.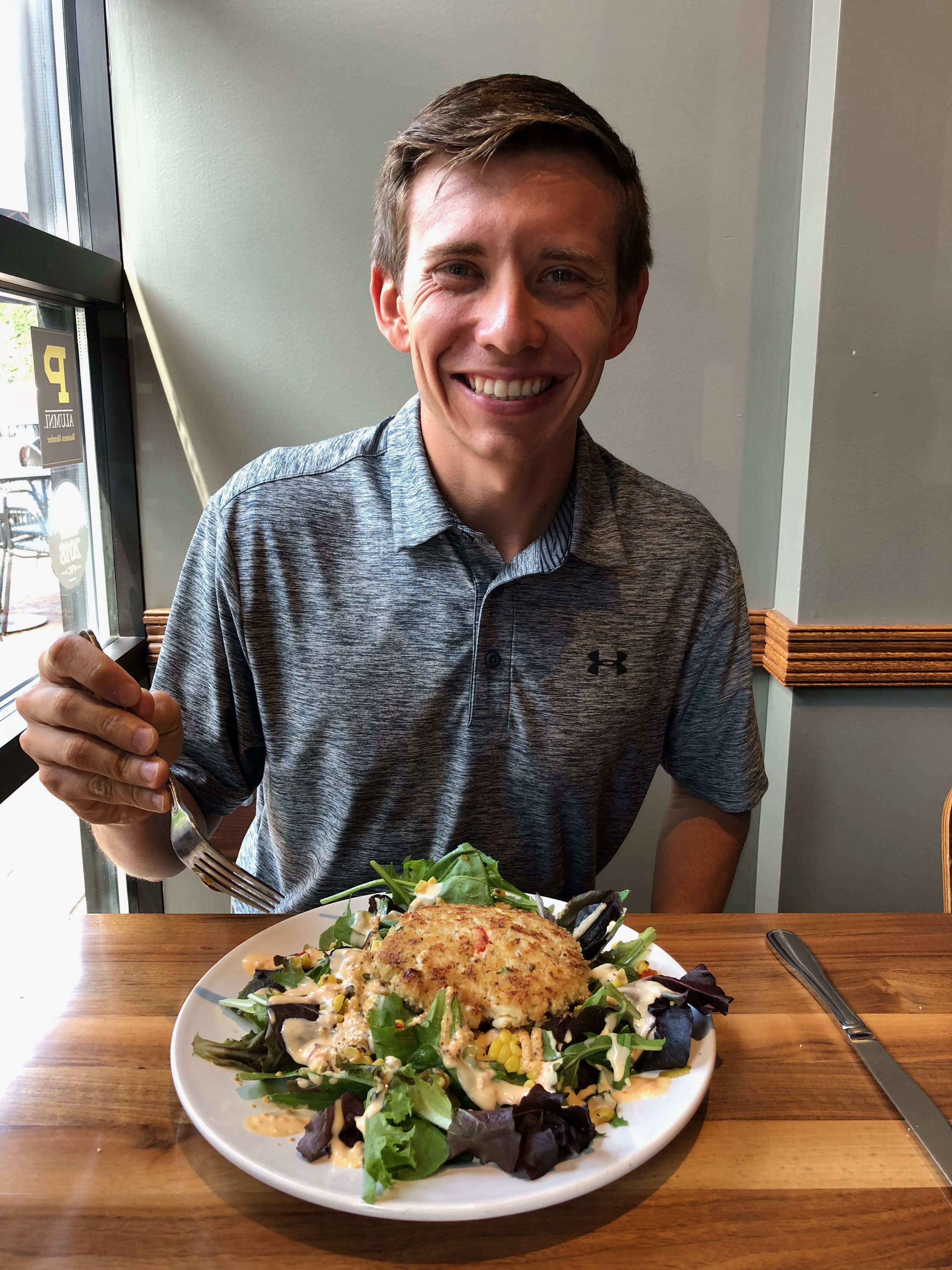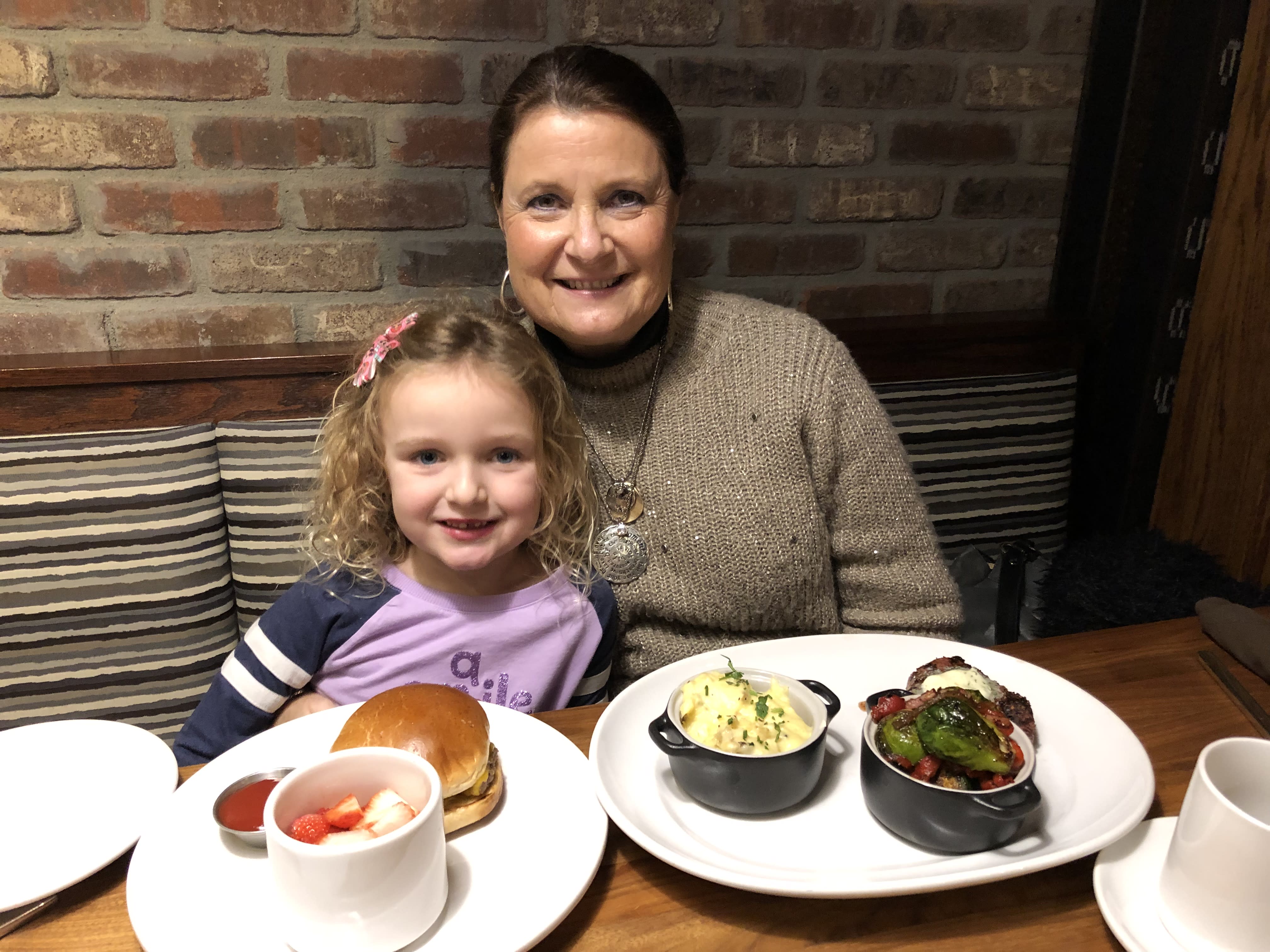 5. For a more casual feel, check out Walt's Other Pub on the Southside of town or Walt's Pub in West Lafayette. Now this may not be a place you'd expect to find great fish or steaks but give them a try! I personally love the Coconut Shrimp, Fresh Salmon and their Catfish! Yum! It's hard to choose! They also have a House Filet, Ribeye, steak of the day or the best of both worlds- a Land and Sea which is beef tenderloin tips and Butterflied coconut shrimp. Check out their menu: https://waltsotherpub.com/files/2020Summermenu.pdf
Both Walt's locations offer in person dining, carry-out and curbside.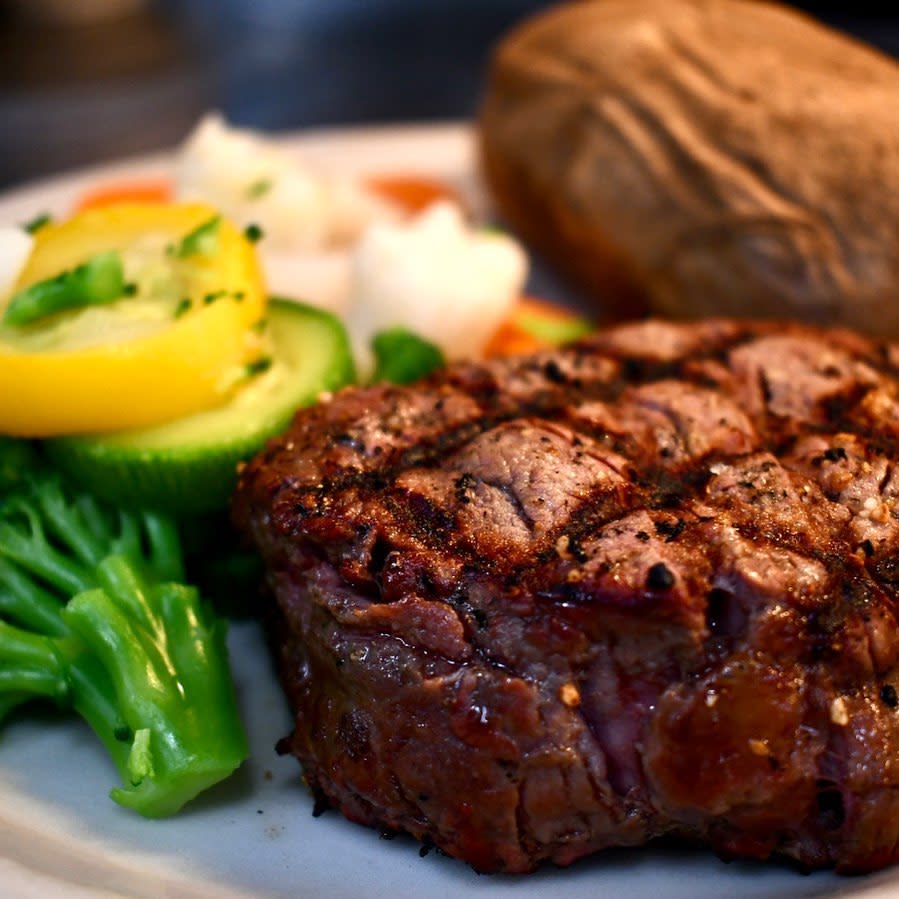 6. Looking for an all American restaurant with an eclectic menu in a trendy atmosphere? Look no further than the Bryant Food and Drink Company. Get a roaring start to your meal with their Bang Bang Shrimp, covered in sweet chili aoli, topped with pico de Gallo and cotija cheese! These will have you begging for more. There are wonderful seafood and steak options from their honey lime glazed salmon to their ribeye or to Tomahawk pork chop. These dishes are served with amazing side dishes as well. Marscarpone masked potatoes, grilled asparagus, and pear raisin chutney are just a few of my favorites! View their menu here: https://www.thebryantwl.com/eat
The Bryant offers in person dining, carry-out, curbside and delivery.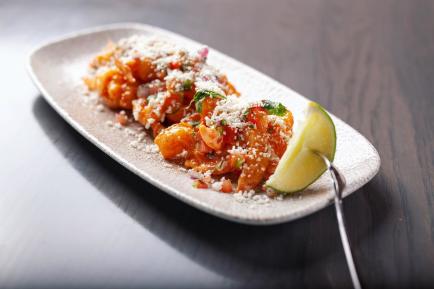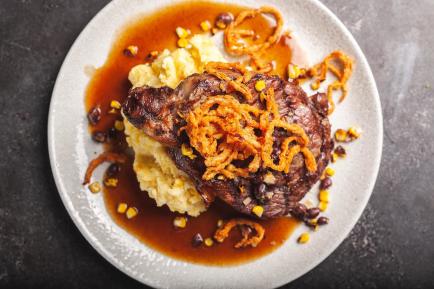 7. Red Seven! This restaurant always amazes me with it's delicious cuisine. Located downtown Lafayette, this restaurant is a staple to the downtown dining scene. I would definitely call their decor hip and trendy. The service is always top notch as well. We always order their calamari to start our meal as they have the lightest batter, making the calamari melt in your mouth. Enjoy a specialty cocktail as you indulge in their truffle lobster mac and cheese. It is a hearty meal but is full of amazing cheesy flavor and fresh lobster!  If you are looking for a lighter meal, Red Seven offers some of the best salads in town that can be to topped with steak, salmon, shrimp and chicken. Information at Red Seven can be found here: https://www.red7grill.com/
Red Seven offers in person dining, carry-out, curbside and delivery.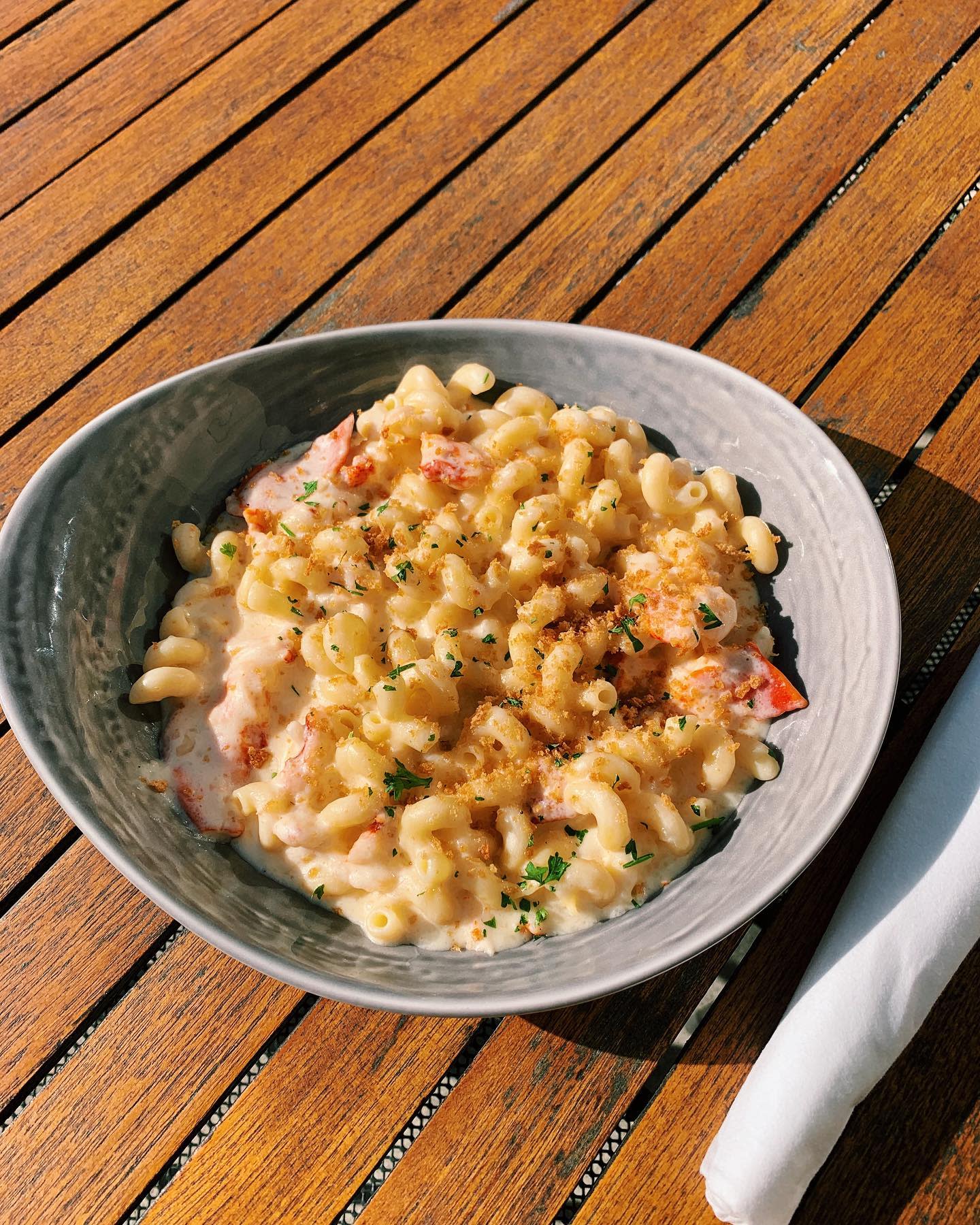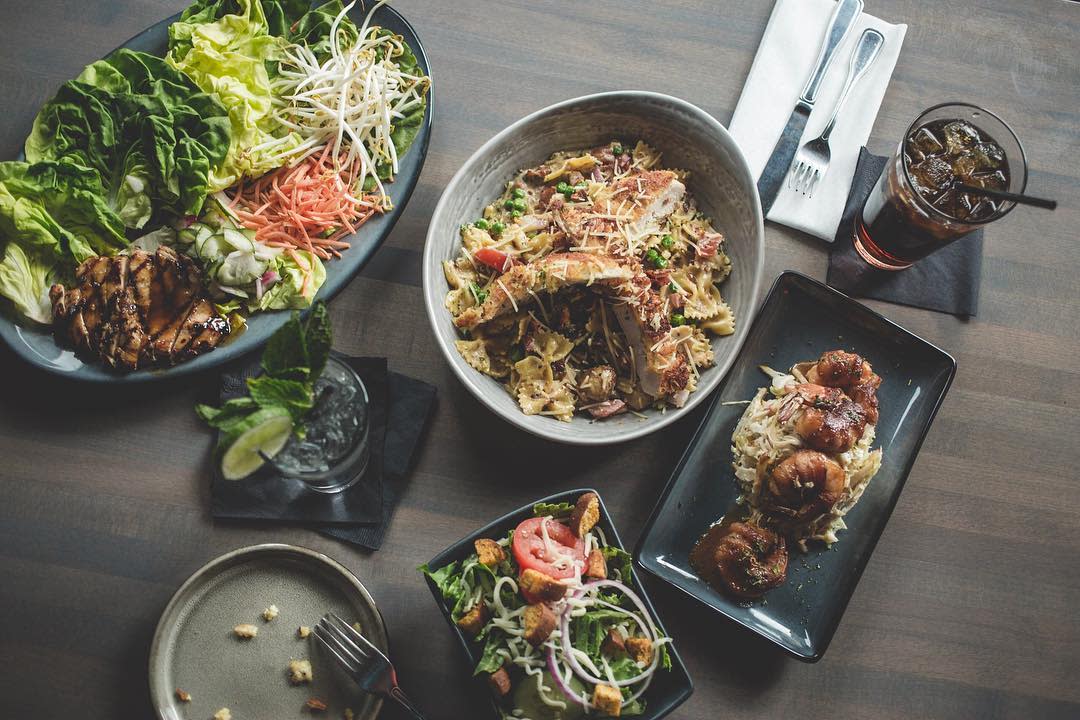 8. 8Eleven Modern Bistro, located in the Purdue Memorial Union, is the newest fine dining restaurant to the Greater Lafayette area that is taking culinary to a whole new level. Start your meal off with fresh oysters and steak tartare. Anytime there are oysters on the menu I call my parents as these are one of my family's favorite items to order. We also love mussels. Their New Zealand Mussels with fresh herbs, served with frites and aoili are amazing. Steak options range from a prime rib sandwich to their classic bistro steak. One way to really indulge in a fun night out is to reserve their Chef's Table that seats 8 people with a pre-fixed tasting menu curated by their chef. We have this on our 2021 wish list! Find out more about this out of this world restaurant here: https://www.8elevenbistro.com/
8Eleven offers in person dining, carry-out and delivery (through Door Dash).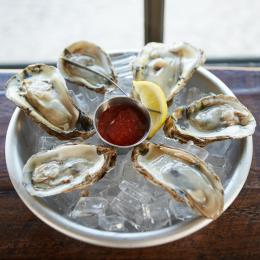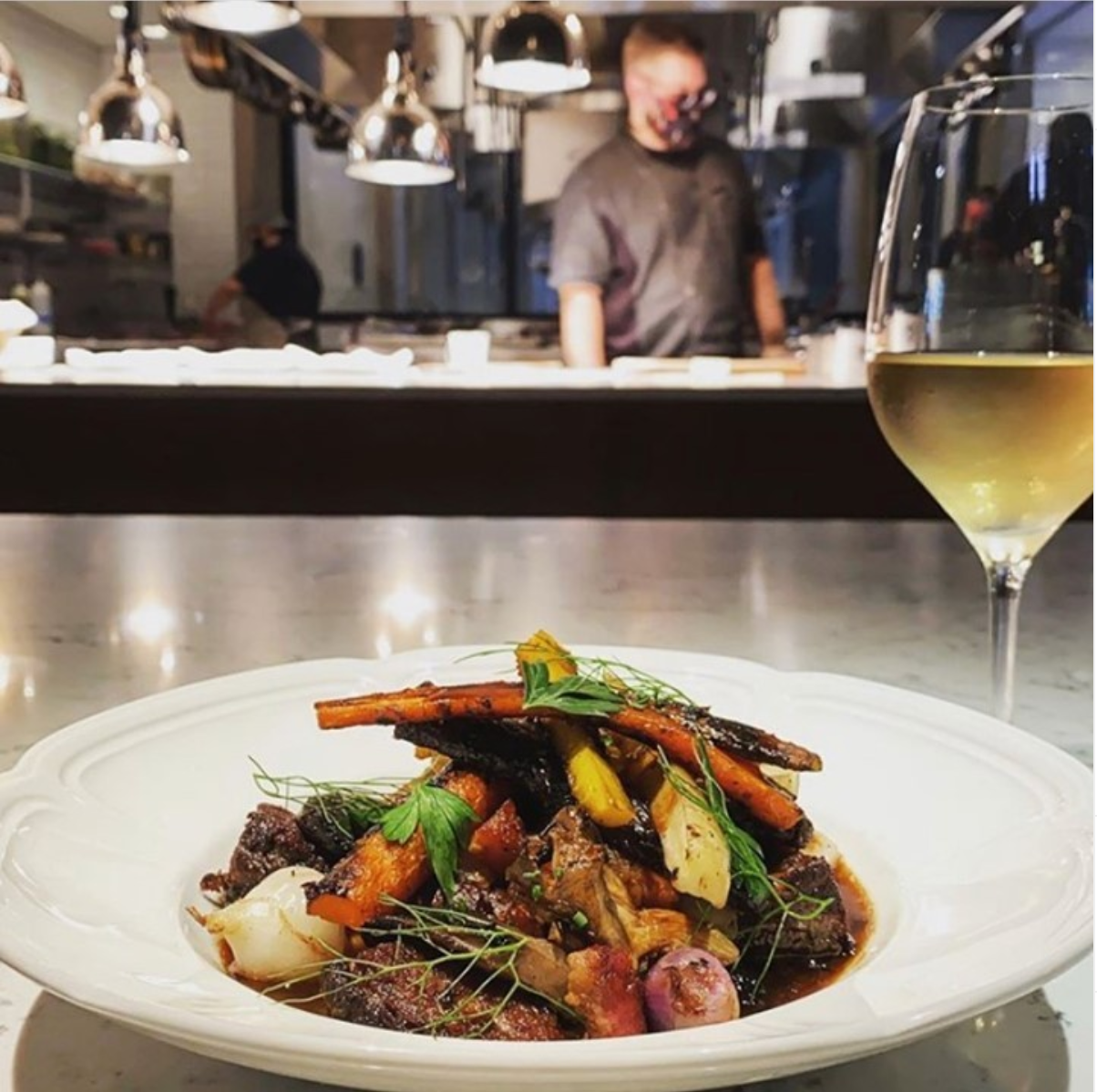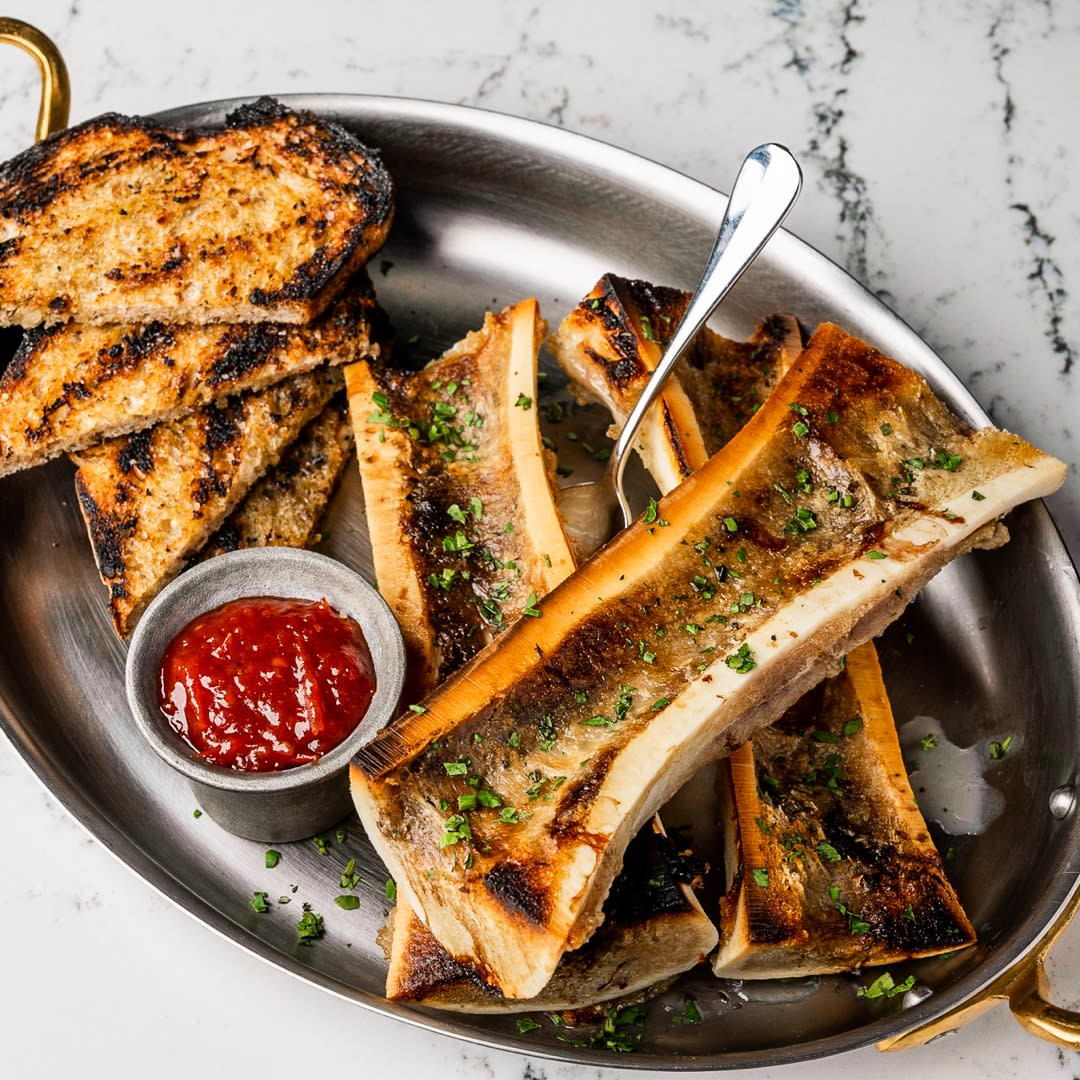 9. Last but definitely not least is Bistro 501. Bistro 501 offers French-American inspired food. I love walking into Bistro 501. I instantly feel like I am in the French countryside with it's lovely, rustic decor. The food here is as amazing as the ambience. The menu changes seasonally, but one of my favorites is their fish and chips. The fish is lightly battered and is flaky and delicious. The fries are fresh cut. I love dipping sauces and recommend their homemade blue cheese dressing to dip your fries into! Bistro also has many seafood specialties like lobster and crab bisque, crab cakes, escargot, shrimp tempura and salmon. Their grass fed, all natural, ethically raised local beef tenderloin is a favorite as well. And don't miss their out of this world cocktails!  Full menu and information can be found here: http://www.bistro501.com/
Bistro 501 offers in person dining, carry-out, curbside and delivery.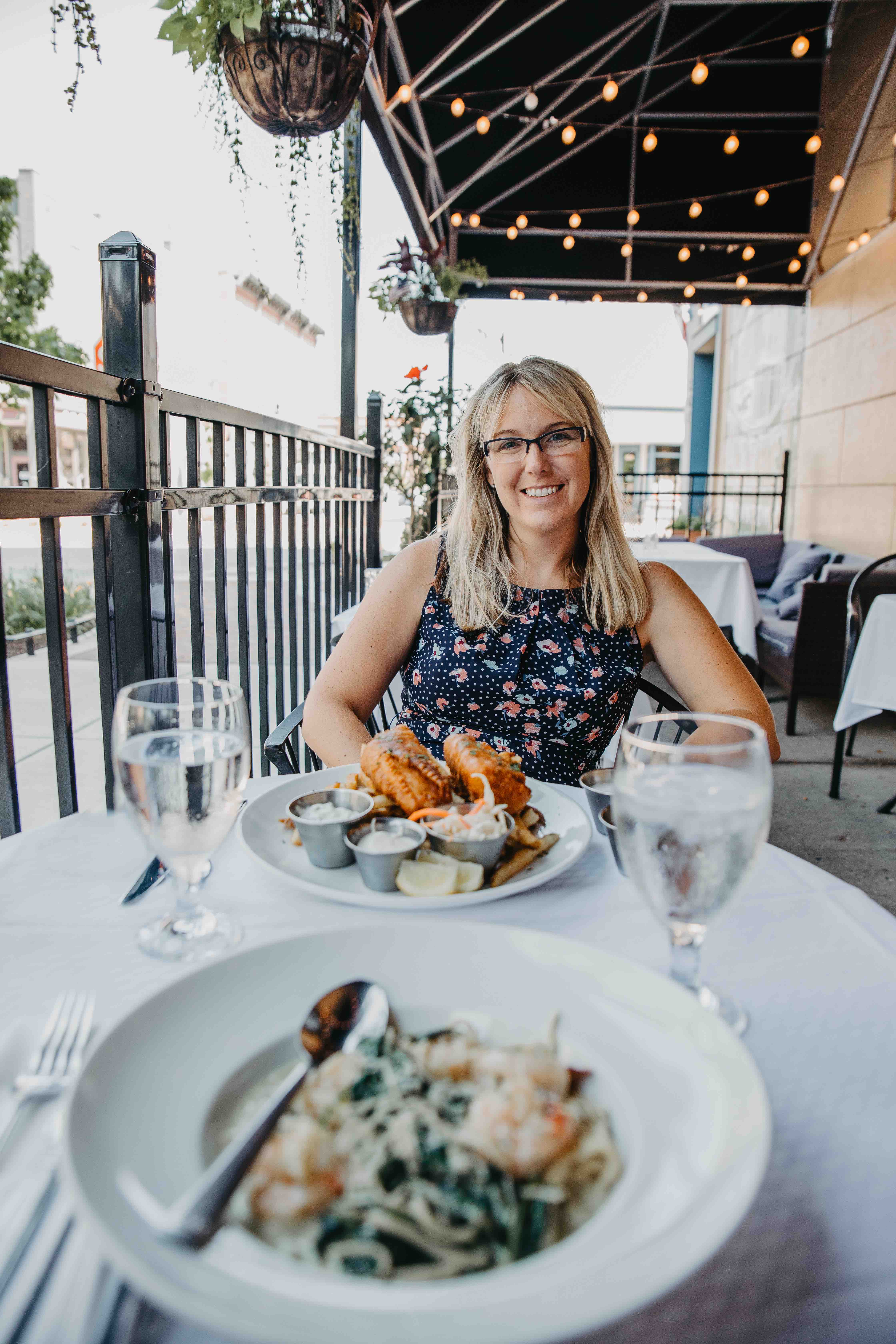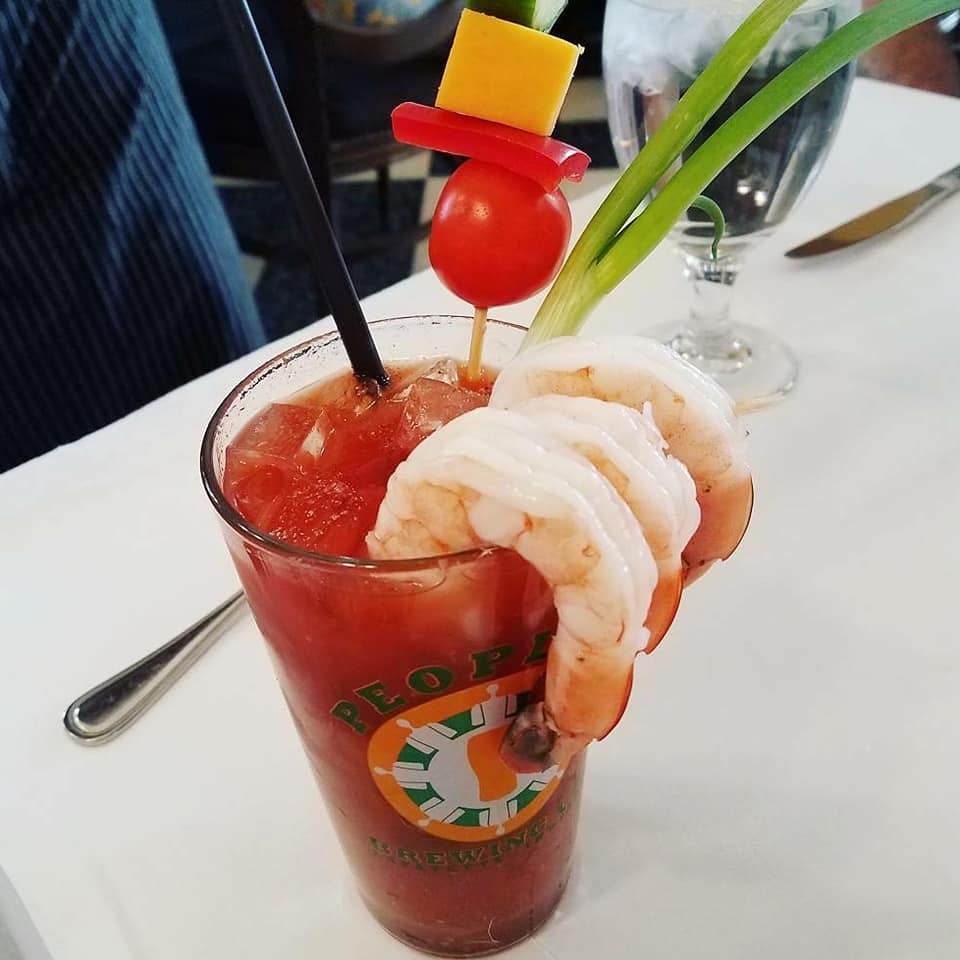 Now if you aren't in the mood to dine out or just looking for some good steaks and seafood to make yourself at home you might check out these locations:
1. D&R Market- Located at Creasy Lane and South Street, across Creasy Lane from Lowe's. This small market offers a large supply of excellent steaks and seafood options. They have some great fish options that are already seasoned and ready for the grill or oven that we love. Pat and his staff are very experienced and happy to answer questions about cooking the items or what would be best for your particular menu. http://www.dandrmarket.com/
2. Beutler Meat Processing located downtown Lafayette, at 801 S. 1st Street, just a block west of Wabash Avenue. You can't get any fresher than this for meat! It is top-quality meat for sure! Just don't look through the window in the door in the walk-in freezer (the processing area) … you might just see something you don't want to think about when selecting your meat. Haha! They have a wide variety of all cuts of steaks, we love the sirloins, simple but oh so good! It's not my thing but they also offer some of the cuts you can't find everywhere such as beef liver, oxtail, heart, tongue, Pork Brains and more. We love their Pork Burgers; they are the best around and are oh so good on the grill in the summer! Check out their offerings here: https://www.beutlermeat.com/retail-store
3. RDM Shrimp- located a short drive north of Lafayette-West Lafayette, in Fowler, Indiana you will find the best shrimp you have ever tasted here! Of course you have to prepare them yourself but they are so clean, fresh and sweet! Warning, they are sold live and with heads still on. I was skeptical and squeamish at first, but it really isn't bad to cook them. They really are the best shrimp I've ever tasted, even with no seasonings or anything on them. RDM also offers crawfish and tilapia when available. They have a good selection of recipes if you don't know how you want to prepare your food either. Check them out: https://www.facebook.com/RDMShrimp/
Tell us what your favorite steak or seafood restaurant or dish is! We'd love to see pictures! Tag #homeofpurdue in your social posts!