Bistro 501 is a local French inspired restaurant located in the heart of downtown Lafayette. Earlier this summer, the restaurant was closed due to some major flooding issues but it is back open and serving the community with some of the finest cuisine in town. Below are 5 reasons you should visit this bistro.
Outdoor dining

Fabulous cuisine

Bar serving many specialty cocktails!

Order their gourmet chocolate s'mores dessert!!!
The food. Bistro 501 takes creativity the next level in their dishes. Diners can enjoy everything from escargot (helix snails in shell, butter & fresh herbs, garlic-goat cheese cream sauce), hand cut pommes frites, fresh salads, gourmet cheese platters, to entrees such as seafood bouillabaisse and blackberry BBQ ribs braised with Triple XXX root beer. For lunch recently, I ordered their fish & chips with a cup of French onion soup. It was fabulous! The friend I met for lunch deplores onions but I insisted she try it and she loved it! The fish had the perfect light coating batter on it and was light and flaky. The hand cut pommes frites are some of the best "fries" I have ever had. Wonderful meal!
The service. The waitstaff at Bistro 501 are attentive, friendly and always have a smile on their faces. If you have any questions at all about the menu the servers help share recommendations and offer any assistance needed. I am one that always is asking for my food to have something special (Ex: no lettuce please) to an entree and the Bistro 501 staff are always accommodating!
The ambiance. When one enters Bistro 501 he or she feels like they have entered a restaurant set in the countryside of France. The high ceilings, huge front windows overlooking Main Street, rich blues and yellows on the wall and the French decor create a feeling of France.
The outdoor dining. Bistro 501 sits right along Main Street and 5th Street where the Downtown Farmers Market takes place. Diners are provided a wonderful view of public art murals and sculptures. Sit and people watch and enjoy the tranquil downtown feel.
Brunch on Sundays. Within the past year or two Bistro 501 opened for brunch on Sundays. This is the place to go on Sunday with your family and friends for an amazing meal. One recommendation is their "Bistro Benedicts", a toasted croissant, poached eggs, classic hollandaise, green onion, diced tomato and served with home-fries. Add in a cider mimosa and French pressed coffee and this will be a great start to your week!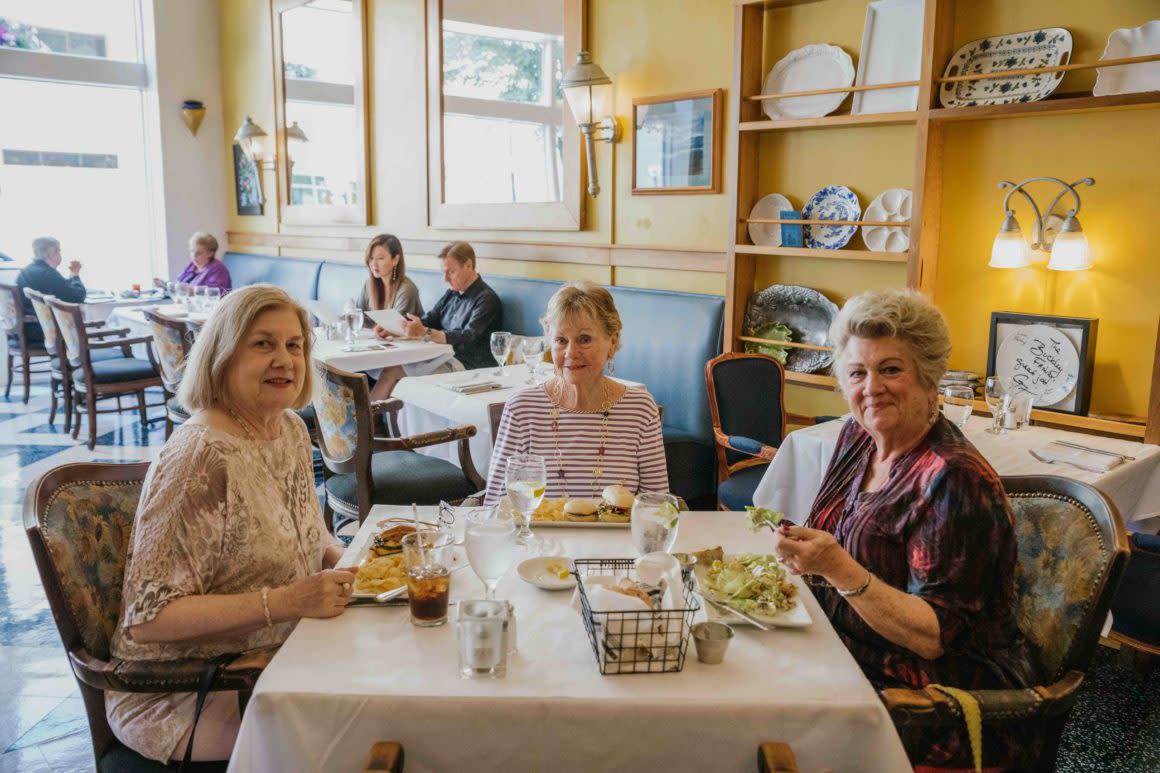 To learn more about Bistro 501 and other wonderful international restaurants in Lafayette-West Lafayette, visit HomeOfPurdue.com.