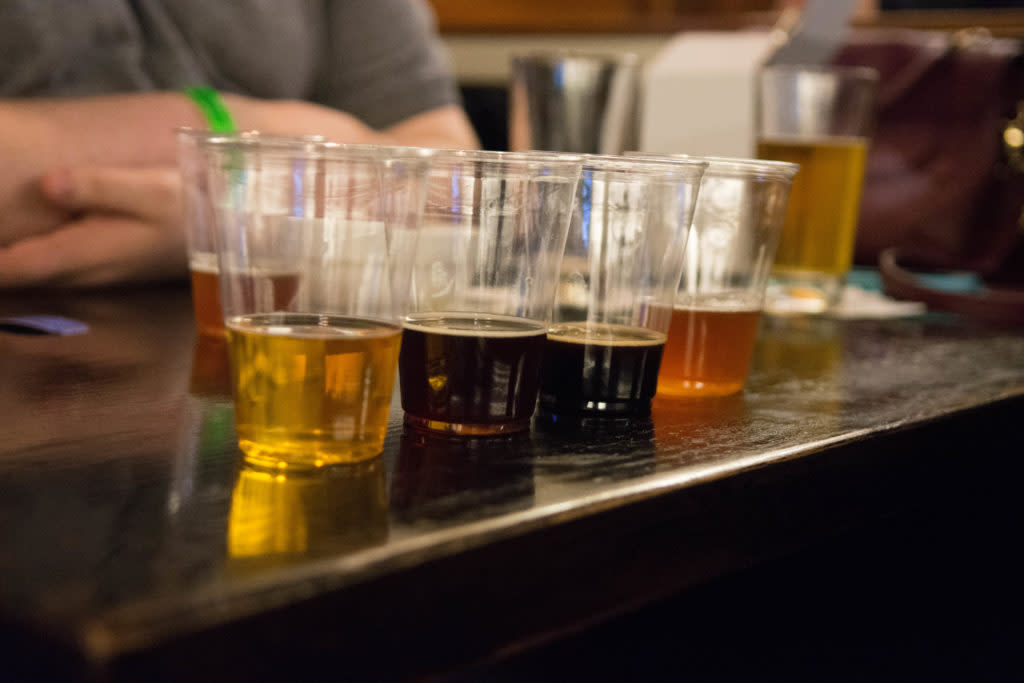 Finally! Purdue has a bar right on campus in the basement of the historic Purdue Memorial Union. This great addition to the food service area of the Union will allow faculty, staff, students and visitors the opportunity to sit down together over an adult beverage. The
1869 Tap Room
opened for Homecoming Weekend in the fall of 2016.
People's Beer
(locally brewed) is served on tap along with a selection of wines and bottled domestic beers. People's works closely with the Purdue hops researchers in the College of Agriculture and with the fermentation specialists in the Department of Food Science.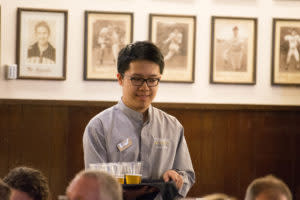 The Tap Room will soon feature educational displays depicting the growing research that Purdue has done on fermentation science and hops production. This will educate patrons on the importance and relevance Purdue has on the world of Food Science. An appetizer menu from
Pappy's Sweet Shop
is offered during Tap Room hours. Hours are 4:30pm-9:00pm Monday through Saturday during the regular academic session. Grab your coworkers and end your day relaxing and mingling over a great local beer right on campus.
Save